A tool that empowers business
owners
Time effort
We strive in giving back time to our customers. We strive in giving back time to our customers.
Journey
We are here to help you on your business journey however big or small, startup to enterprises.
Community
We are one team, one voice, We will help you in any way we can by listening to feed back.
At BookingzNow, we are laser focused on
working for the end user
We want to be an extension of your business thats why we've listened to so many business owners and what they need from an appointment management tool.

We've created a Gold Standard app that uses the world's best technology to make sure every booking made by your clients are made securely.

By taking care of tasks such as appointment management, reporting and marketing, we give back your precious time so you can focus on other areas of your business and making it grow. We are here for you.
Touran has 11+ yeas in technology experience having spear headed multiple digital transformation projects for SME and LE businesses.
Touran is passionate about making a change to the way businesses operate. He new first hand how hard it is to get appointments for common services and decided to fix it with the best way he new how, an all in one app.
BookingzNow is a business focused tool that empowers business owners, small or large, to take control of their time by allowing BookingzNow to take control of the admin work. We are committed to striving for excellence and giving back the most valuable commodity in every business, Time.
If you're interested in joining our one-of-a-kind family in BookingzNow then get in touch by emailing:
recruitment@bookingznow.com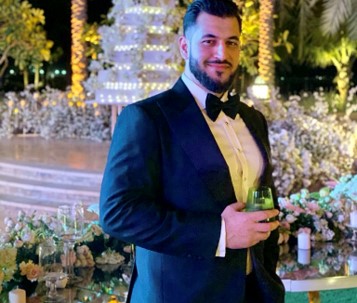 Zak has 8+ years experience in operations management, working for a med tech multinational company in the UK and now in the MENAT region
He was the first team member in the UAE and led the operations for the GCC and expanded now to the MENAT region